Week Two Recap: I struggled through
Flying Changes
. I'd forgotten that while the first book was really well written, I absolutely hated the main character.
Water For Elephants
was absolutely amazing and I was so glad that I decided to re-read it.
This week's selections should be a good mix of action and romance. Diana Gabaldon is an amazing writer and while I love her Outlander series, I haven't been as enthusiastic about her Lord John Grey series - not that I don't want to read them or I'm not excited about this selection, it's just not the "I have to read it NOW" excitement that usually accompanies a Diana Gabaldon book. I've read Patti Callahan Henry before, so when I heard she had a sequel to
When Light Breaks
I knew I had to pick this one up. I'm a sucker for romance novels about band boys. [grin]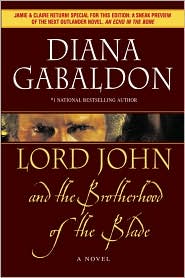 Lord John and the Brotherhood of the Blade by Diana Gabaldon
ISBN: 9780385337502
Paperback
Source: paperbackswap.com
Seventeen years earlier, Lord John's late father, the Duke of Pardloe, was found dead, a pistol in his hand and accusations of his role as a Jacobite agent staining forever a family's honor. Now unlaid ghosts from the past are stirring. John turns to a man who has been both his prisoner and his confessor: the Scottish Jacobite James Fraser. War, a forbidden affair, and Fraser's own secrets will complicate Lord John's quest. Lord John, caught between his courage and his conscience, must decide whether his family's honor is worth his life.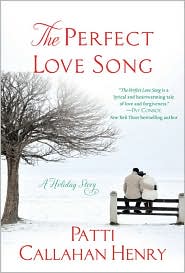 The Perfect Love Song by Patti Callahan Henry
ISBN: 9781593156169
Hardcover
Source: paperbackswap.com
Jimmy Sullivan lives on the road with his brother and his band, intent on getting away from unpleasant memories of his childhood. But when his brother, Jack, falls in love with childhood sweetheart Kara and returns home to be with her, Jimmy unexpectedly falls in love with her best friend, Charlotte, and writes her a love song that catapults him toward unexpected fame--but without Charlotte or his band along for the ride, Jimmy must decide what's most important to him.