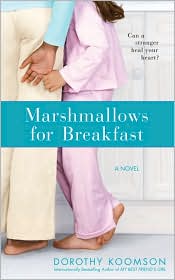 Marshmallows for Breakfast by Dorothy Koomson
ISBN: 9780385341332
Paperback
Source: paperbackswap.com
Due date: Tuesday
Post review by: Thursday
When Kendra Tamale moves back to her native England after a stint in Australia, she rents an apartment and becomes enmeshed in the lives of her landlord, Kyle, and his six-year-old twins. His wife's recently left him, and his kids, not taking the separation too well, run rings around him. Despite the unconditional acceptance of her surrogate family, Kendra fears that her past hurts will be exposed, threatening her newfound security and catapulting her back into loneliness and misery.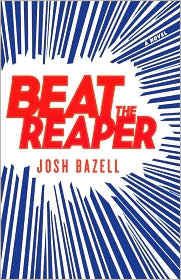 Beat the Reaper by Josh Bazell
ISBN: 9780316032223
Hardcover
Source: paperbackswap.com
Due date: Sunday
Post Review by: Monday
The Locanos, a mob family, take in 14-year-old Pietro Brwna (pronounced Browna) after a couple of thugs gun down the grandparents who raised him in their New Jersey home. Bent on revenge, Pietro pursues the killers and executes them a year later. Impressed by Pietros performance, David Locano recruits Pietro as a hit man. After more traumas, Pietro tries to make a break from his past by entering the witness protection program. Now known as Peter Brown, he eventually lands a position as a doctor at a decrepit Manhattan hospital, where by chance a former Mafia associate turns up as a patient and threatens to rat him out.
Picking out books for this week's self-challenge was not a small task. I was looking for a balance between the two books (so I wouldn't get stuck reading two romance novels in a week and get bored) and also looking to clean off the shelf of books that have been around awhile, but yet have two books that I'm excited about reading. I think I did a pretty good job. I fell in love with Koomson after reading
My Best Friend's Girl
so even though this one has been sitting on my shelf for over a year, I'm excited to see if this author is still worthy of my affections. Bazell is new(er) to my book shelf, so this one has that "new book charm" oozing out from between its pages.